What is Far Infrared Rays?
Far Infrared (FIR) is an invisible segment of the solar spectrum; it is a bio-genetic beam, scientifically proved to be capable of promoting the growth and health of living cells of both flora and fauna.
Wave Length Schematic Drwaing: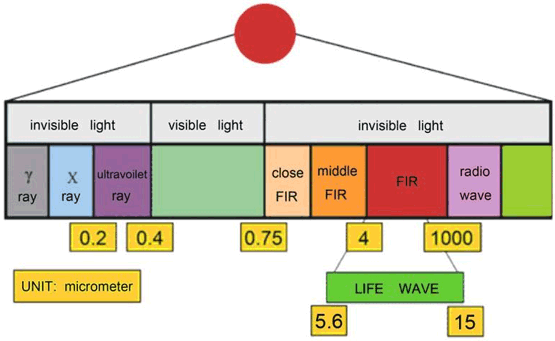 How is FIR beneficial?
Due to long standing high Blood sugar level, nerves may get damaged and patients will lose their sensation in the foot, palm etc. By using this instrument doctor can find out the degree of sensation lost and reduce the risk of developing Neuropathic Ulcer.
What is FIR Spectral Detox Cabin?
The FIR Spectral Detox Cabin is an apparatus which emits a specific wavelength of rays (Far Infrared Rays from 5.6 to 15 microns) invisible to the human eyes but beneficial to the human body. A penetrating heat which is of the same resonant wavelength of the water molecules.